Visa's collaboration with fintechs reaches a new milestone with the launch of Visa Platinum Toss Credit Card in Korea
03/10/2020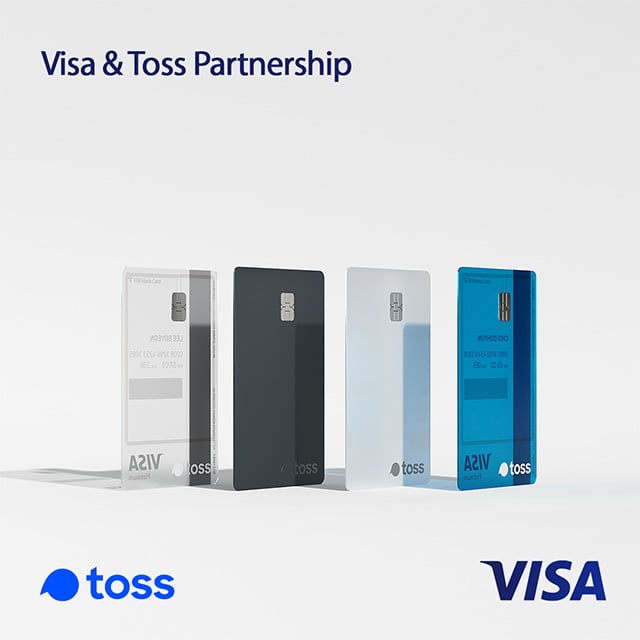 • The launch of Visa Platinum Toss Credit Card is a significant milestone in Visa's collaboration with Korean fintechs.
• All new co-brand credit card programs to be launched by Toss will now be Visa-branded.

Visa has announced a new commercial co-brand product agreement with Viva Republica, the operator of mobile financial service platform and Korean fintech, Toss. Under this agreement, all new co-brand credit card programs to be launched by Toss will be Visa-branded, including the new Visa Platinum Toss Credit Card. This partnership is the latest example of Visa's commitment to working with local fintechs in Korea to offer new financial experiences.

The Visa Platinum Toss Credit Card will include premium services for Toss's key consumers in their 20s and 30s. These features include a variety of discounts, point rewards, and additional benefits at dining, O2O lifestyle, and shopping platforms to cater to the needs of the trend-sensitive millennials of Korea. The privileges provided with the servicei include: special discounts at Hotels.com, priority baggage handling and fast-track check-in with Jin Air, as well as special offers for boutique hotels and discounts at F&B locations in Korea.

Moreover, Visa Platinum Toss Credit Card provides cardholders with a maximum 3% Toss reward points within KRW 100,000 cap per month, for all purchases made at overseas merchants under no minimum spending requirements. The US$ 3-worth cash withdrawal fees will also further be waived for all cardholders using overseas ATMs. Both benefits will be offered until the end of this year.

"Visa has been working closely with leading fintech companies in Korea to provide local consumers with greater convenience and best-in-class services amid the fast-changing digital financial service market" said Patrick Yoon, the Country Manager of Visa Korea. "The launch of Visa Platinum Toss Credit Card will serve as invaluable momentum in taking Visa's fintech commitment to the next level, introducing more innovative services and products through seamless collaborative works."

Lee Seung-gun, the CEO of Viva Republica, said: "With the launch of Visa Platinum Toss Credit Card, we will be providing consumers with reliable and secure payment experiences overseas. Going forward, we will further collaborate with Visa to deliver better consumer experiences and benefits."

Visa Platinum Toss Credit Card, which comes in four colors with annual fee of KRW 10,000, will be officially available for issuance from April 1. Its early bird promotion will run until March 22. Terms and conditions apply. For more information, please visit https://toss.im/en. (END)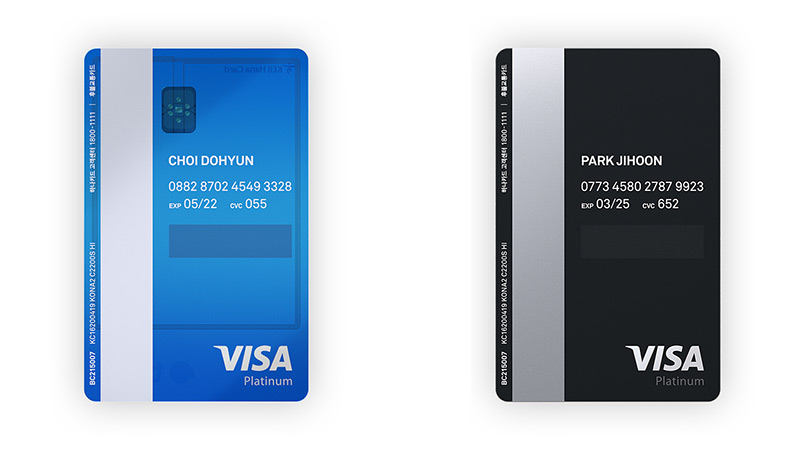 ---
i Subject to change without notifications.

About Visa
Visa Inc. (NYSE: V) is the world's leader in digital payments. Our mission is to connect the world through the most innovative, reliable and secure payment network - enabling individuals, businesses and economies to thrive. Our advanced global processing network, VisaNet, provides secure and reliable payments around the world, and is capable of handling more than 65,000 transaction messages a second. The company's relentless focus on innovation is a catalyst for the rapid growth of digital commerce on any device for everyone, everywhere. As the world moves from analog to digital, Visa is applying our brand, products, people, network and scale to reshape the future of commerce. For more information, visit About Visa, visacorporate.tumblr.com and @VisaNews.